Supervisor Training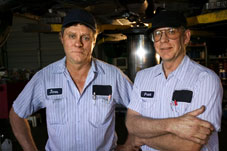 Want supervisors to take the lead?
We can help.
Supervisors, team leads, and mid-managers are the critical link in getting things done.
Training topics:
Supervisor Skills: Results without Authority.
Managing Diverse Teams.
Working to be Respected vs. Working to be Liked.
Get it done! Selling Ideas and Rallying Support.
Taking the Lead with Clarity and Accountability.
Sharing Best Practices across Departments.
Building High Performing Teams.
Half day, full day, multi-day programs plus coaching.
Customized to your needs and industry.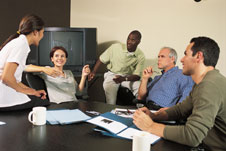 The best way to become a bigger fish is to be trained by one.
Contact us & get it done:
info@bigfishinteractive.com
Toronto: 416.763.3017, Vancouver 604-730-8882