Simulation Games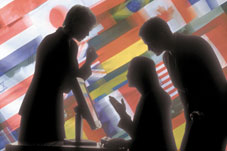 Success has a dress rehearsal.
Sink 'r Swim™
Entrepreneurial simulation to overcome real business challenges.
Build the Community™
To connect staff with a strong purpose, unity, and contribution.
Driven to Win™
Every day is race day when you venture into the stockcar business!
GOT 'EM! GOT 'EM. NEED 'EM™
Learn to build your dream team in the hockey industry!
Launch It™
Staying on task has its rewards, especially when launching shuttles!
Thrivor™
Medieval fantasy shows the difference between surviving and thriving!
CSI: Big Fish; who crushed the competition?™
Crime scene: the tragic loss of your competitors has left you wondering how you ended up dominating the marketplace! Imagine that! Post-mortem challenge to identify success patterns.
Simulate to Stimulate! Outdoor & Indoor options.
Key learning: negotiations, innovation, high performance, celebrating talent, selling ideas, leadership, team building.
Ask us about any of the above simulation games and our custom design options tailored to your needs.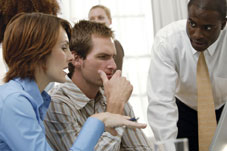 The best way to become a bigger fish is to be trained by one.
Contact us & get it done:
info@bigfishinteractive.com
Toronto: 416.763.3017, Vancouver 604-730-8882