Passionate Results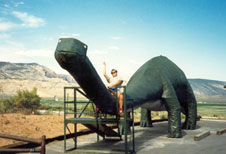 Building Resourceful Staff.
Positive actions happen when the individual can see themselves influencing the big picture, having value, and purpose.
A combination of personal awareness tools and experiential learning techniques provide tools and referencing points for staff to make optimal choices and show up bigger!
Here are a few ideas:
Value to Staff
Learn to connect personal skills & passions to corporate goals.
Inspires high performance attitudes to all business practices.
Higher job satisfaction washes away retention issues.
Value to Managers
Spend less time "managing" and more time leading.
Inspired teams are race ready!
Build innovation to recognition programs that motivate.
Value to Employer
People + Passion + Purpose = PROFIT.
Become the most desired employer and attract greatness!
Superb ROI with half day & full day training sessions.
Imagine how your customers will respond!
The best way to become a bigger fish is to be trained by one.
Contact us & get it done:
info@bigfishinteractive.com
Toronto: 416.763.3017, Vancouver 604-730-8882