Coaching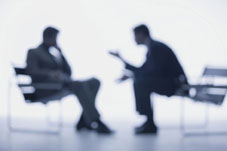 BIG FISH COACHING
Coaching options to give executives, managers, and staff the individual resources for bigger, bolder results. The ideal option to maintain high performance between training sessions or to give confidential mentoring to deal with business challenges.
There's still time to act!
20% discount for coaching paid by August 1, 2013
Become the most focused and influential you've ever been.
In celebration of our 18th yearBig Fish announces our summer discount
for pre-paid coaching when paid by Aug 1, 2013 (packages of 3 or more 90min sessions, start when you like).
Step into awesomeness sooner and be race-ready for September.
Call or email for details and other options.
info@bigfishinteractive.com west 604-730-8882 east 416-763-3017
Coaching programs:
The best way to become a bigger fish is to be trained by one.
Contact us & get it done:
info@bigfishinteractive.com
416.763.3017